So, I am not at all relaxed about the thesis, but that is being somewhat counter-balanced by my inner fangirl squee over seeing REG in My Fair Lady.

Thesis first: Well, it's starting to look finished at least. Methodology section still sucks though, and there's no conclusion yet (I always find it hard to write intros and conclusions). And the sections on Cyprian and Perpetua and Felicitas still need work. So I will no doubt be dashing to the computer once I'm home on Sunday afternoon to start fixing all that up in time for Wednesday, when I'm supposed to e-mail/give the final draft to Rick.

Sydney: Eeeeee! REG has been popping up on tv and in print in the past week- I missed him in the Book Club show on Tuesday night, but I'll catch the repeat on Sunday. Even though Henry Higgins isn't much of a singing role, the papers have so far said his singing voice isn't bad or anything.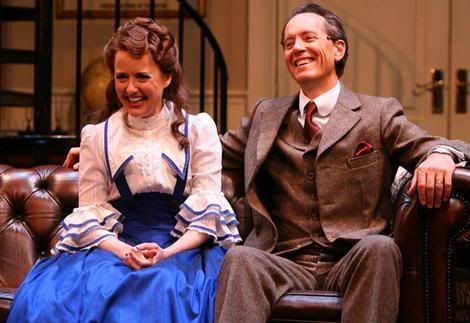 There was another pic of him floating around on one of the online news sites but it's gone. I'll link the article that the above photo comes from here. I'm sure George Bernard Shaw enthusiasts would spit chips over a sexed up version of Henry Higgins, but I'm not bothered at all. Obviously. :D

But it goes without saying: seriously REG, could you be anymore awesome y/y?



Besides REG, I'm going to see the Nicholson Museum's antiquities collection at the University of Sydney, and I'll probably go and see the Monet/impressionist exhibition that's opening at the NSW Art Gallery this weekend too.

And hopefully all this will distract me adequately from the thesis! Should do something about RSVPing to the museum night at UQ as well, but I have to pack and I've got until the 17th to worry about it.