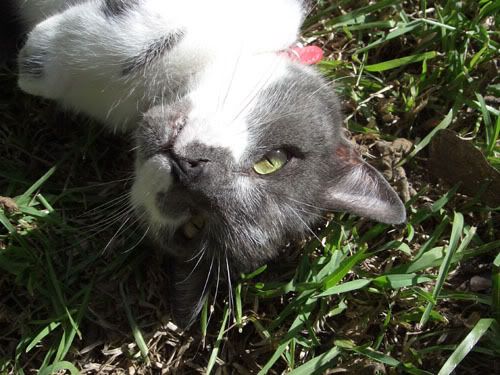 Well, to offer some background, this cat is Smokey. Smokey was given to us to look after by Maryke's friend Fiona about two years ago. She's horribly temperemental but very affectionate. And two weeks ago, Fiona decided to take her back, since she was giving us troubles. In light of the recent events, Smokey leaving was horribly sad for me. Missing having a second cat, I decided that to get a new one, who could be a companion for our other cat, Basil.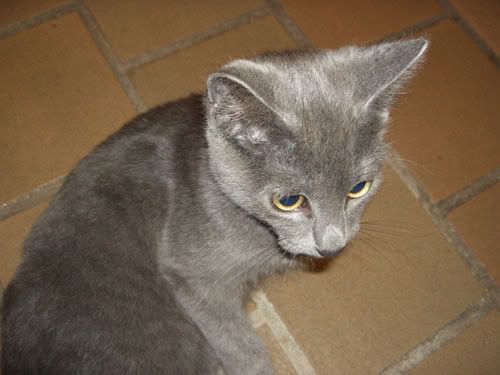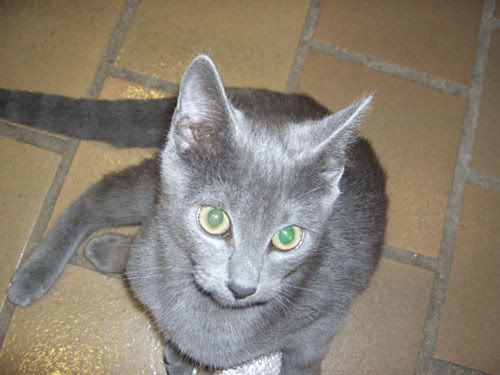 So, we went to the RSPCA shelter in Fairfield, and this was the choice I made. His adoption papers say he's a manx, but I think he more closely resembles a Russian Blue (the coat's quite silvery in places). That's how he ended up being christened Trotsky.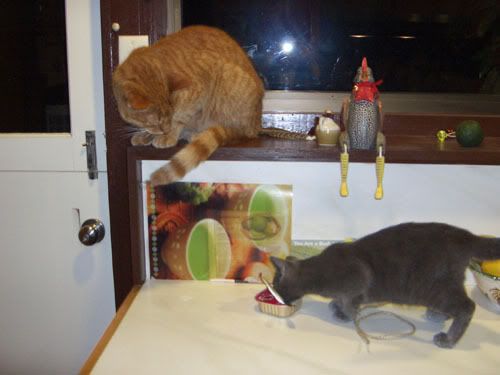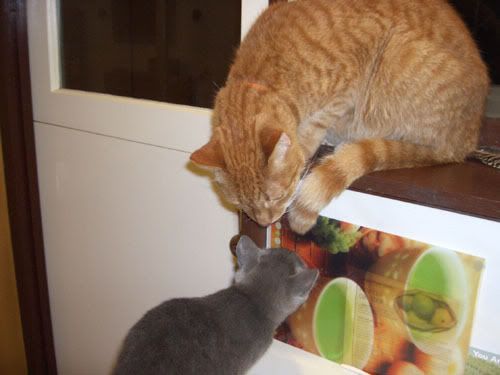 Trotsky has settled in very well. He's very playful, affectionate, a voracious eater and currently enjoys massacring the curtains and my slippers. Here he is interacting with Basil. Basil was quite hostile to him initially, but over the last couple of days, he's started behaving in a more civil manner. Our dog Elliott however, is having a more difficult time adapting, though so far he's only snarled at Trotsky when he's tried to eat out of his dish.



I am finally doing my presentation tomorrow. Hopefully it shall not be too painful, but I'm quite pleased with the powerpoint that I've put together and hope it shouldn't be too harrowing an experience. I still have to put together a few peer reviews, but that shouldn't take too long. Last week of classes already! Even though I've been part-time, it still feels like I've had the workload of a full-time undergraduate student this semester.

Libby, I will be at the trivia night on Friday (replied to Steven's e-mail yesterday), and I'm coming to Tom Stevenson's lecture on Pater Patriae on Tuesday.