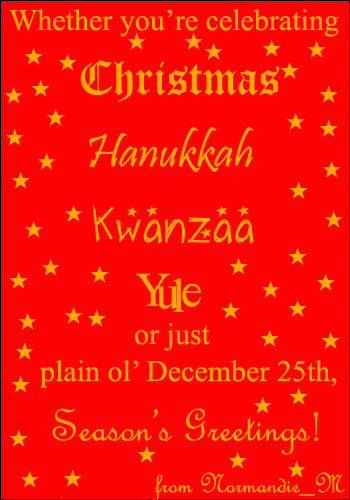 I will be spending Christmas on the Sunshine coast tomorrow with my brothers and their families. I hope you all have a safe and happy holiday, whereever you'll be!

Oh, and I will also spend tomorrow being especially jealous of the British people on my list that will get to see David Tennant's debut as Ten in The Christmas Invasion. ;p

A merry Christmas to all, and to all a good night!