Here's my class from this semester's Latin. As taken by Susan.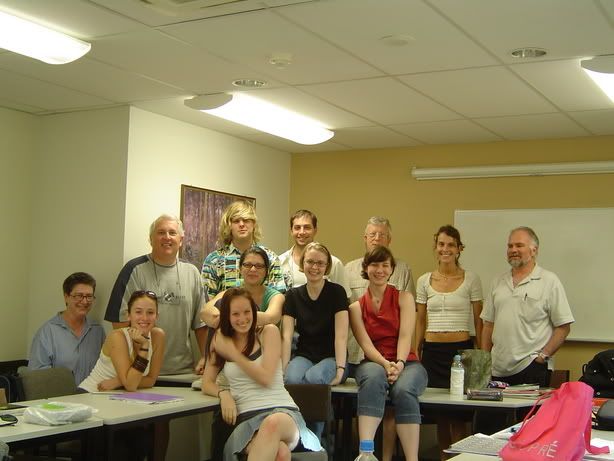 I am the girl at the front there in the red top with the idiotic grin, if you're wondering. Our numbers have gone down from last semester but enthusiasm hasn't waned at all. Though at the time that photo was taken, I would say all of us were rather stressed about the exam that was coming up in a week or so. The guy who's standing second from left is our teacher, Denis.

As far as I know, this whole group will be back for Tacitus next semester. Our class time is limited to one hour a week(!), but tentative plans have been made to meet for a weekly study group too.

In other news about the mother tongue? There is an Oxford edition of Virgil's Opera in Borders. Like my Horace one, pale green cover and all-Latin text. And it's $75.95. *groans* I'm just going to cross my fingers at the moment and hope for a substantial discount promotion in the near future.